Ohana parking   solutions
TIBA & Ohana Parking offers proven software and cloud-based products for parking operators and owners in the industry.
solutions driving business
With extensive global experience, TIBA's robust, scalable architecture enables parking operators to keep pace with the latest trends in centralized operations, automated smart facilities, web reservations and mobile payments. TIBA's flexible software grants parking operators to be IoT-connected and leverage big data to increase revenue. 
engaged parking experience
SECURE TECHNOLOGY
SECURE TECHNOLOGY
Parking specific processors and technology that is virtually impossible to penetrate
SLEEK SOLUTIONS
SEEK SOLUTIONS
Top-notch design houses that add an extra touch of class to our hardware and sofrware solutions
SEAMLESS
SEAMLESS
Integrated service: developing, integrating and staging our systems prior to installation
SIMPLE TO USE
SIMPLE TO USE
Our systems are easy to install, commission and maintain.
The x60 product line from TIBA provides a completely new approach to the market. In TIBA's commitment to being World Class, the new line of products have been completely redesigned from the ground up. Their modern and sleek looks, coupled with their smaller footprint, allow for a seamless install at any location.
fast
Large high-resolution touch screen displays support: ticketless, rate display, prepay options, and help services
Minimal motorization for increased performance
Embedded Voice over IP intercom and Pinhole IP camera
Hi-Speed OS-Less embedded central processing controller
flexible
Numerous credit card solutions including: Mag-Stripe, P2PE EMV with or without pin pad, and NFC
Various access credentials include: LPR, HID Proximity, Mifare, Mag-stripe Room Key, QR barcodes, BLE, AVI, and drivers license
Controls barrier gates, electronic signage, lane counts, and more
Surge protection built in
credible
Rugged, tamper-resistant stainless steel housing
O/S less embedded technology
FCC, CE, UL, CSA certifed
PCI 3.2 compliant
ADA compliant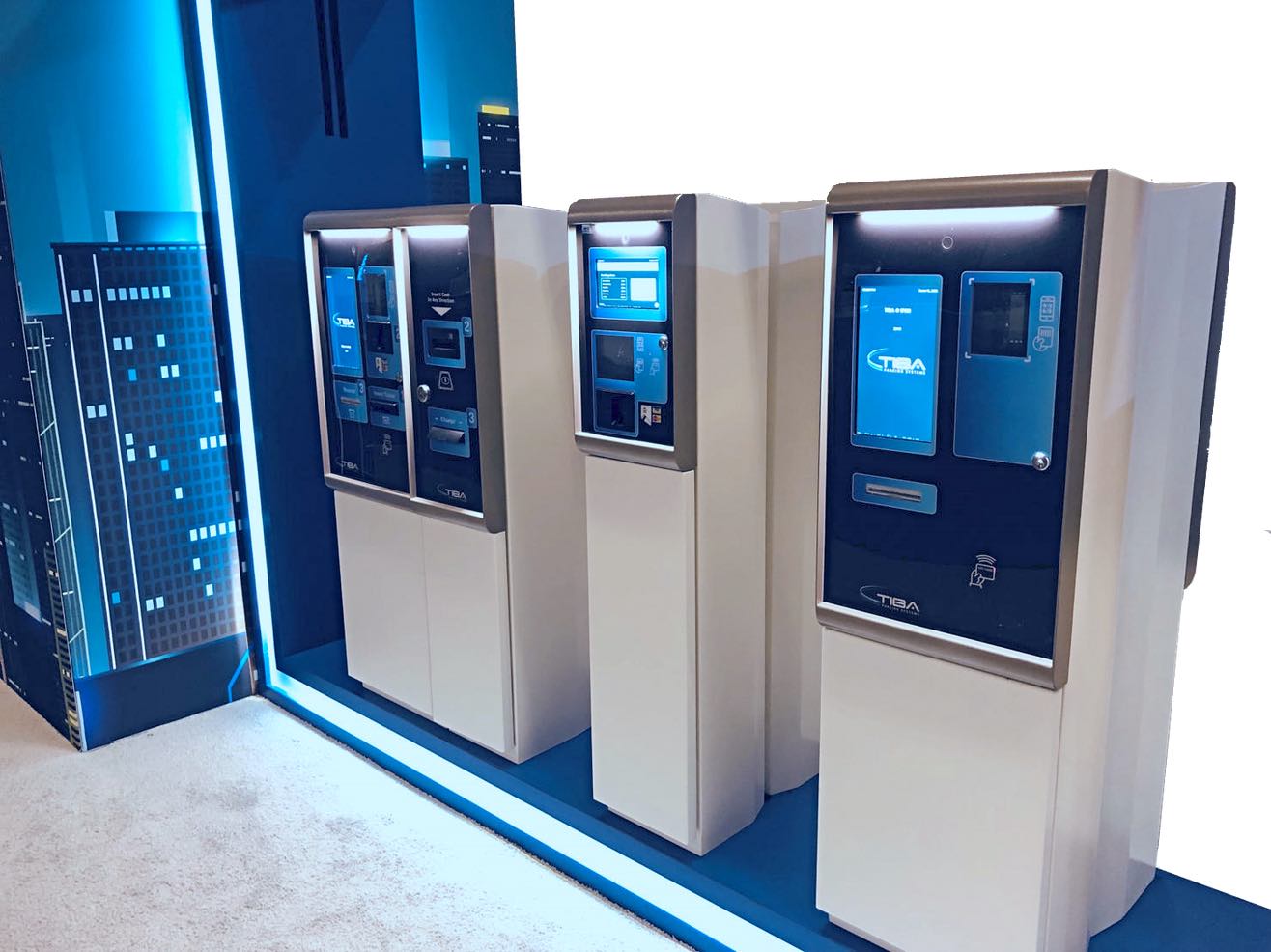 License plate recognition
Utilizing LPR technology, customers are introduced to a new and exciting experience. Gone are the days of having to stretch out the window to scan a parking card. Or being stuck in long lines, trying to leave after a hard days work. Monthly card holders simply pull up and the gate just opens! And customers who already paid get the same treatment! Not needing to insert their ticket into a machine. This drastically reduces traffic, immediately increasing your customers experience. With the seamless integration of LPR into the TIBA software, managing your parking facility couldn't be easier. And by utilizing the technology, enabling your parking facility to become even more efficient.
Office
2123 Eluwene Street, Honolulu, HI, 96819